Dr. Penny Montgomery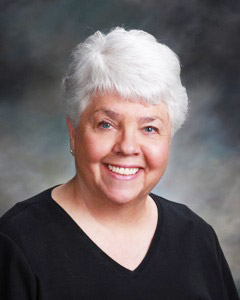 Dr. Montgomery's  approach to Neurofeedback has been successful in restoring function and minimizing or eliminating symptoms in conditions as diverse as closed and open head injury, anoxia (lack of oxygen), stroke, injury-related dementia, MS, Parkinson's, Attention Deficit Disorder, Autism, Epilepsy, sleep deprivation and chronic pain. It has also been shown to be helpful with some emotional disorders such as anxiety, panic disorder and genetic unipolar depression.
Began Neurofeedback in 1968 at the University of Texas Health Science Center where she taught and did research.
Received Ph.D. from North Texas University.
Practiced as a licensed clinical psychologist in Texas and Missouri.
Director of a hospital-based behavioral pain management program in Missouri for ten years.
Co-authored with Dr. Kenneth Gaarder the first and second editions of Clinical Biofeedback: A Procedural Manual for Behavioral Medicine, 1979 and 1982.
Co-authored with Dr. Margaret Ayers, Whispers From The Brain, 2007, a Neurofeedback textbook that illustrates the brain wave patterns underlying a variety of clinical conditions.
Biofeedback consultant to the Department of the Army and lecturer in the Visiting Professor Program of the Cleveland Clinic.
BCIA Senior Fellow and BCIA board certified in Neurofeedback.
Practiced, taught and mentored Neurofeedback professionals from 1968 until the present.
Currently co-owns New Hope For The Brain with Dr. Glenda Lippmann in the Denver, Colorado area.
Philosophy
As a result of her 40 years of studying brains, Dr. Montgomery believes that Neurofeedback does not treat symptoms. It does, however, restore the brain to a more healthy condition in which symptoms are minimal or absent. This is because a healthy brain has no symptoms.  Her focus is on using Neurofeedback to train the brain to optimize it's neuronal activity and achieve optimal health.
Dr. Glenda Lippmann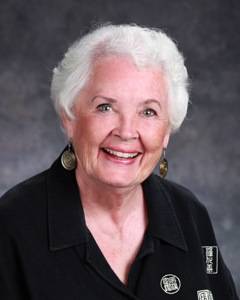 Throughout her career as a therapist, Dr. Lippmann's focus has been on mind/body interactions whether the focus was on biofeedback for health-related issues, stress-management techniques or trauma and PTSD.  Her vision of "good therapy"  incorporates the spiritual dimension with the psychological and physical dimensions.
Licensed as a Clinical Psychologist in Colorado, California, and Texas, Dr. Lippmann is co-owner of New Hope For The Brain and maintains a private practice in the Denver/Lakewood area.
Her educational background includes a Masters degree from UCLA, a doctorate from the University of Texas in Austin, and a two-year Post-Doctoral Fellowship at the University of Texas Medical Branch in Galveston in their Psychiatry and Child Development Departments.
Belief in Mind/Body interaction and a recognition of the effect stress has upon one's health and energy, led to an early interest in Biofeedback.
Recruited by a pair of Orthopedic Surgeons, she became the In-Patient Coordinator and Psychologist for a multi-disciplinary back pain clinic in the Dallas area in the 1980s.
Her interest in both traditional and alternative approaches to healing was deepened by a hospital-based practice at Plano General Hospital where she saw patients referred by cardiologists, internists and orthopedic surgeons for biofeedback-assisted stress management.
As a consultant, Dr. Lippmann has provided communication and staff development workshops for law firms, provided psychological evaluations for Head Start programs, the Peace Corps, and developed and trained personnel in Rehabilitation settings.
Her earliest publication, entitled How To Establish Competency Model Programs for the Delivery of Vocational Services to the Severely Multi-handicapped (1976), was an outgrowth of  consulting work done at Goodwill Rehabilitation Service in San Antonio and won a Research of the Year Award from the Texas Dept. of Vocational Services.
Her latest publication, Neurofeedback-Assisted Stroke Rehabilitation Revisited, appeared in Neuro-Connections (Spring 2013) and was co-authored with Dr. Montgomery.
Healing the effects of early abuse on later substance use and recovery was a mid-career interest that led to leading workshops and groups on the subject.
She is trained in Cognitive Behavioral Therapy, Psychosynthesis, Imago Therapy, and the trauma therapies of EMDR and Brainspotting.
In recent years, her career focus has been on the effect of stress on health-related problems, trauma and PTSD and their impact on relationship issues and addiction-related recovery work.
Currently co-owns New Hope For The Brain with Dr. Penny Montgomery  in the Denver, Colorado area.
Philosophy
A deep trust in the ability of people to find their own healing path when given education, support, hope and choices is the basis of her approach to helping clients.
Together, this team of seasoned professionals excels at bringing both care and prevention skills to their clients. They may be reached at 720-999-0609  or by email at info@newhopeforthebrain.com