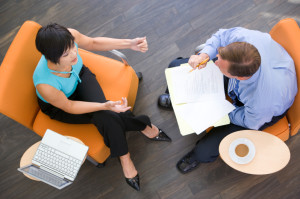 Both Drs. Montgomery and Lippmann have extensive experience in working with private companies, agencies, non-profit organizations and educational institutions. They are able to determine vocational interests, assess stress, support Human Resource staff by identifying addictive brain disorders as well as train for healthy brain function.
Brain wave evaluations have proven invaluable to doctors and therapists with difficult cases. Determination of specific disorders can be clarified by identifying underlying brain wave patterns.
Because dementia is difficult to diagnose, physicians have used our brain technology to distinguish injury-related dementia from other forms of dementia – including Alzheimers. Injury-related dementia may be remediated and is not inherited as are degenerative brain diseases.
Dr. Montgomery's ten-year experience as Director of a medical center's Behavioral Pain Management Clinic provides an in-depth approach to the management of chronic pain.